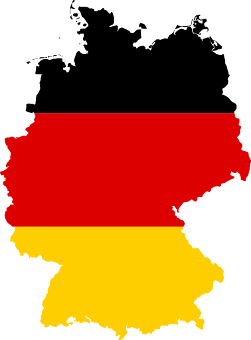 If you are a shining student and are seeking an opportunity to study in a highly reputed country for free, Germany is the place for you. The country is experienced in welcoming international students due to its provision of world-class education and that too, free of cost. Germany is the largest economy in Europe. Germany is a member of the EU and a part of the Schengen area, the Euro (€) is the accepted currency here. The country shares its borders with Denmark, Poland, Czech Republic, Austria, Switzerland, France, Luxembourg, Belgium, and the Netherlands. It is one of the most advanced countries of the world with a GDP of US$3466 billion (in 2016) which is higher than countries like the UK and France. Berlin, the capital city, is known for its museums, festivals, art galleries, nightlife and what not! Scientists from Germany have gained global recognition. Yes, Albert Einstein was a German! Germany is widely recognized for its technology in Mechanics and Automobiles.
The popular courses in German universities are:
1. Applied Business Administration (University of Applied Sciences Neubrandenburg)
2. Agricultural Business (Rhein-Waal University of Applied Sciences)
3. Business Taxation, Corporate Accounting, and Finances (Baden-Wuerttemberg Cooperative State University)
4. Aviation Business and Piloting (Saarland University of Applied Sciences, University of Technology and Economics)
5. International Business Management (Otto Beisheim School of Management)
6. Master in Business Administration (Technical University of Munich)
1. Administrative Economics (Harz University)
2. Applied Economics (Osnabrück University of Applied Sciences)
3. Agricultural Economics (Technische Hochschule Bingen, Humboldt University Berlin )
4. Business Economics (the University of Halle-Wittenberg, University of Magdeburg)
1. Aeronautical and Aerospace Engineering (Munich University of Applied Sciences
2. Baden-Wuerttemberg Cooperative State University)
3. Civil engineering (Berlin University of Technology)
4. Bachelor's in Mechanical Engineering (Dortmund University of Applied Sciences and Arts)
5. Electrical engineering (Berlin University of Technology)
6. Software Engineering and Management (Heilbronn University)
1. Ancient Languages and Cultures (University of Cologne)
2. Applied Business Languages and International Management (University of Applied Sciences Bremen)
3. Combined degree course in Language, Literature, Culture (University of Giessen)
4. African Languages, Literature, and Art (University of Bayreuth)
• B.Sc
1. Biosciences – Applied Biology for Medicine and Pharmacy (University of Applied Sciences Fresenius)
2. Biomedicine, molecular (University of Bonn)
3. Paramedics (DIU – Dresden International University)
4. Biomedical Science (University of Greifswald)

• M.Sc
1. Molecular Medicine (Humboldt University of Berlin)
2. Advanced Safety Sciences for Medicines (University of Konstanz)
3. Community Mental Health (Diakonie University of Applied Sciences)
4. Consumer Health Care (Humboldt University Berlin)
5. eHealth (Flensburg University of Applied Sciences)
6. Health Science-Prevention and Health Promotion (Technical University of Munich)
1. International course in Politics Management (University of Applied Sciences, Bremen)
2. International Relations: Politics and History (paid course in Jacobs University Bremen)
3. Law and Politics (European University Viadrina Frankfurt)
4. History, Politics, and Society (University of Potsdam)
The course duration for bachelor's programmes is 6-9 semesters while that for master's programmes is 3-4 semesters.
Free education – Most of the universities in Germany do not charge any tuition fee from domestic and international students for pursuing a bachelor's degree. Only a minimal amount of administration fee is charged from the students. However, tuition fee for post-graduation is charged if your degree is non-consecutive and not charged if it is a consecutive one.
EU Blue Card – Non-EU citizens can live and work in Germany by acquiring this card. If you possess a higher educational qualification and have found a job in Germany, you can apply for it before entering the country. It is initially valid for four years and allows the cardholder to move to other EU countries after living in Germany for 18 months.
Work placements – The courses in German universities provide options for voluntary and mandatory work placements to students so that they can gain professional experience during the study. Some companies pay the students and some do not.
Access to Schengen area – Germany being a part of the Schengen agreement would prove to be advantageous for you as you can move across 26 countries like Austria, Belgium, Greece, Poland, Switzerland, etc. without restrictions.
Scholarship to cover living costs – Scholarships by DAAD (German Academic Exchange Service) are provided to students above 18 years of age considering their previous academic achievements, letter of recommendation from a university teacher in Germany, personality traits, etc.
Availability of courses in English – German universities offer courses in English and German language. You can take up a course in English and then switch your course to German once you think you have acquired a good command over the language.
A chance to learn the German language – German is one of the most commonly spoken languages of the world. If you know English, learning German would be easy because the words in both languages are linked. For instance, Haus(German) – house(English), Blau(German) – blue(English), hallo(German) – hello(English). Many words such as alarm, balance, chance, detail, index, partner, etc. are the same in both the languages.
• IELTS score of :
1. 6.5 (overall) and 6.0 (in each section) for post-graduation
2. 6.0 (overall) and 5.5 (in each section) for graduation
• Pass A1 level in the German language
• University Entrance Qualification Examination: it is to be given by all those international students whose education is not recognized by the university they are applying to. The aim is to check the basic subject knowledge of the student and proficiency in the German language.
• Subject-specific tests such as JEE Advanced for Engineering, Science, Technology and Mathematics; GRE/GATE for postgraduate courses; GMAT for post-graduation in Business and Management are required by some universities. Most of them conduct an aptitude assessment test before admission.
1. A valid passport
2. IELTS scorecard
3. Statement of Purpose
4. Completed application form
5. 4 passport size colored photographs (background should be white)
6. Mark sheet of class XII (for graduation) and of class XII and graduation (for post-graduation)
7. School leaving certificate if your school is recognized by the international office of the university where you apply. If not recognized, you have to appear for a preparatory course under studienkolleg for admission to German universities.
8. Certificate of proficiency in the German language: The German Language Test for Admission to Higher Education (DSH) or the German as a Foreign Language test (TestDaF). Reading comprehension (60 minutes), listening comprehension (40 minutes), written expression (60 minutes) and oral expression (35 minutes). The ratings are done on TestDaF levels- under TDN3, TDN 3, TDN 4, or TDN 5. Usually, TDN 4 would suffice for admission to a German university. The approved test centers in India are present in New Delhi, Bangalore, Madras, Coimbatore, and Pune. The fee for the test is around INR 7500.
To explore the plethora of opportunities in Germany, fix an appointment with Phoenix Education now! Book Appointment Here