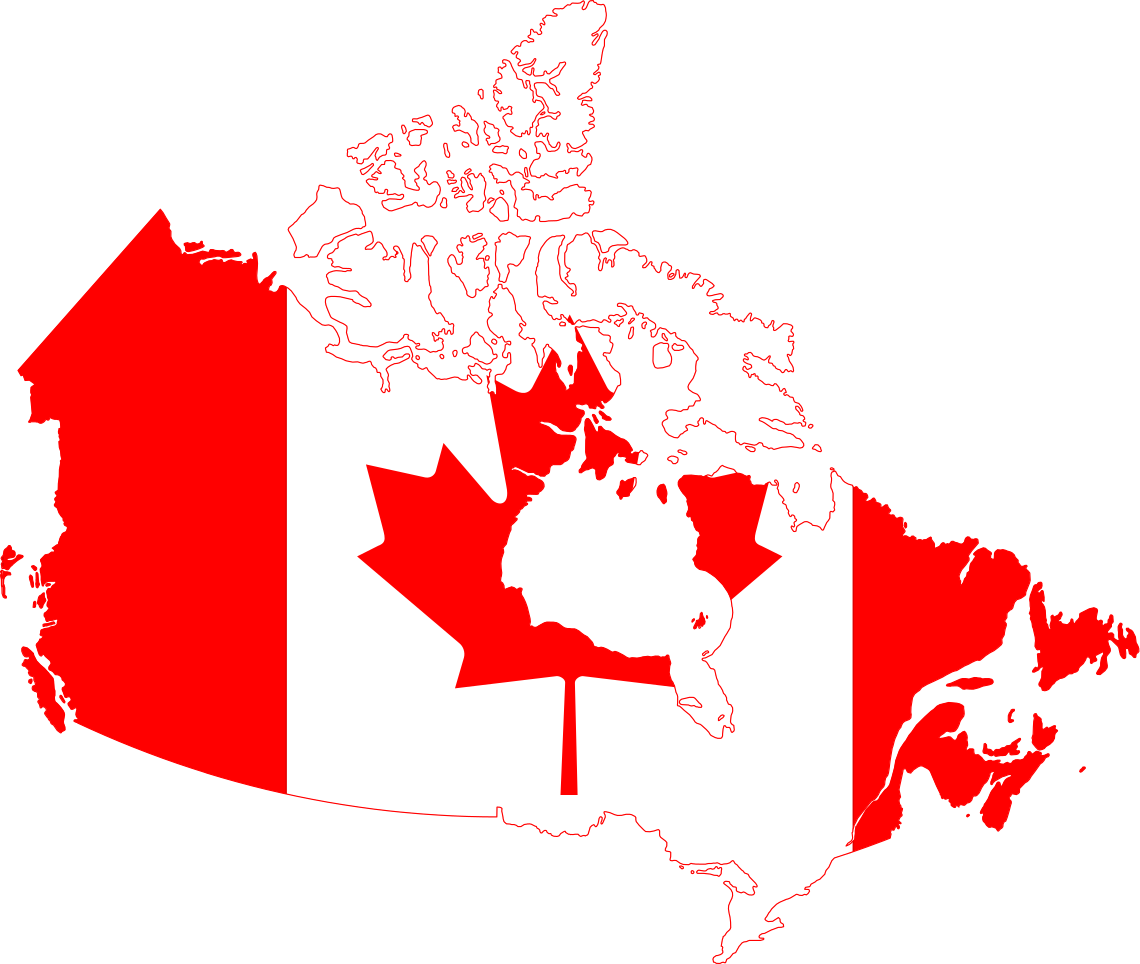 Canada is an urbanized and sparsely populated country in North America. It is the second largest country in the world with a developed economy, federal parliamentary democracy, and constitutional monarchy. Its neighboring countries are the USA, Greenland and the island of Saint Pierre and Miquelon. Ottawa is its capital and Toronto is its largest city. Other major cities are Montreal, Vancouver, and Calgary. Its currency is the Canadian dollar ($) and official languages are English and French. Punjabi is listed as the third language in Canadian parliament which has many Sikh MPs. In Canada's total population, 1.40% is the Sikh population. Canada has a wide range of popular colleges and universities providing skill oriented technology-driven and practicality based education. Canadian universities attract a lot of students (more than half of which are Indian and Chinese) from across the globe and thus has a multicultural environment. Indian students can be especially benefitted by the Student Partners Program (SPP). Under SPP, some Canadian educational institutions have entered in an arrangement with Canadian High Commission in India to make the visa processing faster and easier. Those who have previously been refused a Canadian visa cannot apply under SPP.
Some of the popular courses in Canada are:
• Engineering
1. Civil Engineering
2. Engineering Physics
3. Mining Engineering
4. Chemical Engineering
5. Software Engineering
6. Electrical Engineering
7. Biomedical Engineering
8. Mechanical Engineering
9. Geological Engineering
10. Environmental Engineering
• Medicine
1. Genetics
2. Biochemistry
3. Neuroscience
4. Health Science
5. Forensic Science
6. Biological Science
7. Biomedical Science
8. Veterinary Medicine
• Commerce and Management
1. E-commerce
2. Entrepreneurship
3. Commerce (Honors)
4. International Business
5. Business Administration
6. Commerce – Accounting
7. Commerce – Marketing
8. Commerce – International management
• Humanities and Arts
1. Music
2. Fine Arts
3. Social Work
4. Theater Arts
5. Sociology
6. Psychology
7. Philosophy
8. Photography
9. Political Science
10. Gender studies
11. Arts History
12. Performing Arts
13. Modern Languages
14. English Literature
• Engineering
1. Civil Engineering
2. Mining Engineering
3. Chemical Engineering
4. Software Engineering
5. Electrical Engineering
6. Biomedical Engineering
7. Mechanical Engineering
8. Geological Engineering
9. Environmental Engineering
• Medicine
1. Surgery
2. Pharmacy
3. Periodontics
4. Applied Nursing
5. Family Medicine
6. Health Sciences
7. Community Health
8. Medical Biophysics
9. Population Medicine
10. Veterinary Medicine
11. Genetic Counseling
• Commerce and Management
1. Commerce
2. E-commerce
3. Entrepreneurship
4. Business Administration
5. International Business
6. Business Administration
7. International Management
8. Commerce and Economics
9. Management and Commerce
• Humanities and Arts
1. Music
2. Fine Arts
3. Social Work
4. Theater Arts
5. Sociology
6. Psychology
7. Philosophy
8. Political Science
9. Gender studies
10. Arts History
11. Modern Languages
12. English Literature
Scholarships – Many Canadian universities provide a good amount of scholarship to academically bright/ financially unstable students to help them cover the tuition fee.
Co-op programme – there are many courses provided by universities in Canada which offer co-op. Co-op is a great opportunity through which students can gain hands-on experience by getting a job in their field of study and thus learn professional skills besides earning money. Also, Co-op proves to be of help in getting a good job after the completion of course.
Affordable education – Canadian universities provide the best quality education at a very low price. So getting a globally recognized degree at a reasonable price is the combination offered by Canadian universities due to which every year a lot of international students are attracted to Canada.
High living standard – Canada ranks among the top ten countries in the Human Development Index. Canada offers an amazing quality of life to its citizens.
Living cost – Accommodation and food expenses in Canada total to nearly INR 20,000 per month. Working part-time, you can easily manage your expenses. Living costs in Canada are much cheaper than in other developed nations like USA, UK, etc.
Work permit – International students can work up to 20 hours every week. During vacations, they may also find summer jobs related to their own course to gain professional experience along with studies.
Internationally recognized degree – Study in Canada is a part of several major international organizations like the United Nations, the North Atlantic Treaty Organization, the G-7, the Group of Ten, the G-20, the North American Free Trade Agreement, and the Asia-Pacific Economic Cooperation Forum. So the degree you get from a Canadian university will be internationally recognized.
1. Medical fitness
2. Completed class XII (for graduation) and graduation (for post-graduation)
3. IELTS- the score requirement depends on the chosen course but the minimum requirement is 6.0 overall
1. Birth certificate
2. A valid passport
3. IELTS scorecard
4. Medical certificate
5. Statement of Purpose
6. Police Clearance Certificate
7. Completed application form
8. An appropriate source of funding
9. 4 passport size color photographs (background should be white)
10. Mark sheet of class XII (for graduation) and of class XII and graduation (for post-graduation)
1. York University
2. McGill University
3. University of Regina
4. Carleton University
5. University of Ottawa
6. Saint Paul University
7. University of Toronto
8. University of Waterloo
9. University of Manitoba
10. University of British Columbia
Educational Institutions under SPP
1. Selkirk College (Castlegar, British Columbia)
2. Seneca College (Toronto, Ontario)
3. Langara College (Vancouver, British Columbia)
4. Fleming College (Peterborough, Ontario)
5. Parkland College (Champaign, Illinois)
6. Lakeland College (Vermilion, Alberta)
7. Canadore College (North Bay, Ontario)
8. Cambrian College (Sudbury, Ontario)
9. Centennial College (Toronto, Ontario)
10. St. Lawrence College (Eastern Ontario)
To explore the plethora of opportunities for Study in Canada, fix an appointment with Phoenix Education now! Contact Us Here